Pardot & Marketing Cloud for Business Services
Enabling better B2B marketing for the business services industry and building long-term relationships that convert customers.
Request a quote
Supporting businesses like yours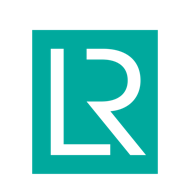 Implementation and Quick Wins

We get you up and running in 7-10 days, which includes segmentation of your data. We need to put the foundations in place so you can identify the quick wins once Pardot is up and running but also plan for those longer-term engagements. It's our experience that a good Pardot implementation is vital to success.

Insights

You need to see what business services people are most interested in, specific to their industry and business. These insights will be the key to nurturing and selling to prospects as we can provide this information to sales at the right time, which subsequently makes their job easier in closing a deal.

Lead Generation

Pardot's Engagement Studio can ensure you're building up a healthy pipeline for the sales team. With a robust scoring and grading model, we can also ensure that sales are only spending their time on the best deals that are most likely to close. The combination of the two can unlock forecasting and better sales productivity.

Reporting & Analytics

The data will show us where we should be placing our efforts to achieve maximum ROI. These reports, partnered with Salesforce Einstein Analytics, will truly highlight how to optimise the customer journey and focus your efforts on the highest revenue-generating activities.
Marketing Cloud improves lead nurture for business services
In a space where the volume of prospects is relatively low, it makes it incredibly important to tailor mass communications so the prospect feels like you're speaking directly to them as an individual. Deal sizes are often significant but the sales cycle is fairly long, which means every interaction needs to be carefully planned in order for your business to get the best results.
With experience in using Marketing Cloud and Pardot for business services, we're well versed in maximising the potential of automated lead generation and lead nurture.
Get in touch
How we work
At MarCloud, we align our three-step methodology with what has been proven to work; gathering insights to inform marketing activity, then reporting and evolving with an agile focus on continuous improvement. Our approach is simple because the systems you work with are so complex. Don't take our word for it though, check out some of our winning case studies.
See case studies
Ready to talk?
Send a message to our team of consultants, with a brief overview of the type of support you're looking for. One of the MarCloud experts will respond very soon!