Pardot & Marketing Cloud for High Tech
Helping businesses in the high tech industry reach decision-makers with timely, tailored marketing.
Get in touch
Supporting businesses like yours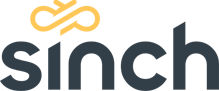 Implementation and Integration

We get you up and running in 7–10 days, which includes segmentation of your data and integration with your proprietary software. Working with MarCloud will mean no data is lost and you can rest easy knowing all of your systems are talking to each other properly.

Insights

Without the right kind of tracking in place we can't be sure how engaged your customers are, and this impacts our ability to serve timely marketing. We ensure all your customer touchpoints are mapped and ready to build into your engagement strategy. This includes tracking across domains and any customer portal interaction.

Customer Journeys and Onboarding

Using Pardot or Marketing Cloud, we'll set up automated journeys that will nurture your already-segmented database — sending the right content to the right people at the right time. We can help set up automated onboarding communications to make working with your technology a seamless customer experience.

Reporting & Analytics

Of course, all of this will be negligible if you don't have the means to report on it! Whether you're looking for engagement on marketing assets, multi-touch campaign reporting, or even a drill down of activity per account, our reporting framework enables you to surface the data you're looking for and share visual, interactive reporting dashboards with stakeholders.
MarCloud knows marketing for the tech space
In a fast-moving industry like high-tech, you need a partner that's on the fringe of the latest developments in technology, and is prepared to grow with you as your strategy naturally matures.
Targeting the right audience for your services is always a challenge, but especially so in a space where products are niche, budgets are rare, and competition is high.
That's where MarCloud comes in. We take your marketing and sales goals and build a data enrichment strategy to highlight only the most-viable leads for engagement.
We then use our proven marketing methodology to engage only the right people at the right time. Soon you'll have fully automated customer funnels where MQL generation is reliable, steady and easier to forecast - your sales team won't be able to thank you enough.
Get in touch
How we work
At MarCloud, we align our three-step methodology with what has been proven to work; gathering insights to inform marketing activity, then reporting and evolving with an agile focus on continuous improvement. Our approach is simple because the systems you work with are so complex. Don't take our word for it though, check out some of our winning case studies.
See case studies
Ready to talk?
Send a message to our team of consultants, with a brief overview of the type of support you're looking for. One of the MarCloud experts will respond very soon!