Pardot & Marketing Cloud for Manufacturing
Helping manufacturers sell better with Pardot and Marketing Cloud, whether that's direct to the consumer or via resellers.
Request a quote
Supporting businesses like yours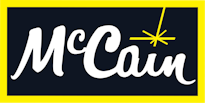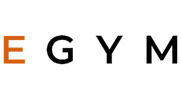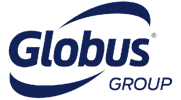 Integration and Deployment

We get you up and running in 7-10 days and work with you on integrating your core systems so you can start to see where your revenue is coming from and who the key accounts are. A good implementation is vital to long-term success so that you have a more efficient, compliant and smooth-running account.

Insights

With our support, you'll be able to log in to Marketing Cloud or Pardot and see straight away who is most interested and in which specific product. This is powerful because it unlocks precise personalisation for different nurturing paths for each product line, which is key for generating new sales, upsells and 1:1 conversations with customers.

Customer Journeys

If a buyer engages with content in a specific product line, we can notify the team and put them into a tailored Engagement Studio where they'll start to receive the relevant information to help them in their purchasing decision. This kind of automation can be the difference between choosing your brand and another supplier.

Data Analysis

We'll utilise the power of Salesforce Data Cloud or Tableau to set up reports that breakdown where the most revenue is coming from and how your marketing activity is having an impact on the overall customer journey. Ultimately, you'll be able to determine the ROI of your marketing and automation activities.
Marketing Cloud improves lead nurture for Manufacturing
Marketing Cloud for manufacturing
Manufacturers have a unique sales cycle since they're often attending events to promote the brand and targeting intermediaries who resell the product. However, this doesn't prevent us from tracking ROI and measuring campaign performance to a granular level. Focusing on upsell, retention and brand evangelism with an account-based marketing mindset is a really good strategy and with the power of Pardot and Salesforce, this can easily be accommodated.
With experience in using Pardot and Marketing Cloud for manufacturing companies, we're experts in maximising the potential of automated marketing, so you can sell better.
Get in touch
How we work
At MarCloud, we align our three-step methodology with what has been proven to work; gathering insights to inform marketing activity, then reporting and evolving with an agile focus on continuous improvement. Our approach is simple because the systems you work with are so complex. Don't take our word for it though, check out some of our winning case studies.
Case Studies
Ready to talk?
Send a message to our team of consultants, with a brief overview of the type of support you're looking for. One of the MarCloud experts will respond very soon!