Pardot & Marketing Cloud for Events
Helping Events companies send engaging and tailored communications to their attendees in a timely manner.
Get in touch
Supporting businesses like yours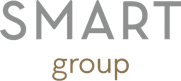 Implementation and setup

We get you up and running in 7–10 days, which includes segmentation of your data and integration with any event tools you might be using. If you aren't using one, we can build bespoke tools and processes to help you run the smoothest events.

Customer and Attendee Insights

Without the right kind of tracking in place we can't be sure how engaged your customers are, and this impacts our ability to serve timely marketing. We ensure all attendee and absentee data is syncing correctly to Pardot or Marketing Cloud.

Event Communications

Using Pardot or Marketing Cloud, we can set up flawless automated journeys that will drive attendance and send timely reminders. Need a QR code check-in solution? We can include this too.

Reporting and Analytics

We track all customer touchpoints and can surface customer data that drives better segmentation and is to be used for more targeted communications. Learn more about your customers and true ROI with Data Cloud or Tableau.
Pardot Event and QR Code Scanner
A solution built specifically for connecting Marketing Cloud Account Engagement (Pardot) to in-person events. Scan business cards, QR codes to check people in or manually create prospects you meet at the event.
Pardot Event and QR Scanner
MarCloud knows marketing for events
Events are time-sensitive and require a strong team of experts to send the right message to the right people at the right time. This is why you need a partner who understands the fast-paced nature of the events industry.
Segmentation is key for driving the best attendance alongside aesthetically pleasing marketing templates that can be used throughout your customer journeys.
That's where MarCloud comes in. We can help architect your marketing journeys from the ground up whether it be with Marketing Cloud Account Engagement or Engagement.
We then use our proven marketing methodology to engage only the right people at the right time. Soon you'll have fully automated event programmes where you can A/B test and optimise to drive more attendance to your events.
Avoid missing deadlines and never send a broken email again by partnering with MarCloud.
Get in touch
How we work
At MarCloud, we align our three-step methodology with what has been proven to work; gathering insights to inform marketing activity, then reporting and evolving with an agile focus on continuous improvement. Our approach is simple because the systems you work with are so complex. Don't take our word for it though, check out some of our winning case studies.
See case studies
Ready to talk?
Send a message to our team of consultants, with a brief overview of the type of support you're looking for. One of the MarCloud experts will respond very soon!