Pardot & Marketing Cloud for Communications
Connecting and improving your tech stack to enable better communication with prospects and customers.
Request a quote
Supporting businesses like yours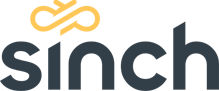 Implementation

We get Marketing Cloud set up and running in 7-10 days and work with you on pulling key information from Salesforce that will drive personalised communications with your customers. A good implementation is vital to long-term success so that you have a more efficient, compliant and smooth-running account.

Insights

Here we map each customer journey and work out what the key buying signals are, even tracking those looking to leave for another provider so we can work on retention programs. We pull key data points, like number of logins to your customer portal, last invoice, or monthly usage, into Pardot or Marketing Cloud, enabling us to see pipeline and churn rate.

Prospect Journeys and Customer Retention

Once systems are fully integrated, we can look at using this data and utilise the power of Pardot's Engagement Studio to send the right message to the right people at the right time. This needs to be fully mapped to be successful but with a bit of planning, you can start to run automated educational, retention, upsell and even customer satisfaction programs.

Reporting & Analytics

We'll use the power of Salesforce Data Cloud or Tableau to set up reports that show you where the most revenue is coming from and if your marketing activity is having any impact on the overall customer journey. Ultimately, you'll be able to determine the ROI of your marketing and automation activities.
Marketing Cloud improves lead nurture for communications
In a highly competitive industry that's constantly changing, it's crucial to connect your systems so you can stay ahead of the game. With the power of Pardot and Salesforce, we can use data and interactions on your proprietary platform to automate tailored messaging that retains business and ensures a positive CSAT score. Seamless integration is key for an industry that needs to practice what it preaches.
With experience in using Pardot for communications companies, we're experts in maximising the potential of automated marketing so you can connect better with customers.
Get in touch
How we work
At MarCloud, we align our three-step methodology with what has been proven to work; gathering insights to inform marketing activity, then reporting and evolving with an agile focus on continuous improvement. Our approach is simple because the systems you work with are so complex. Don't take our word for it though, check out some of our winning case studies.
See case studies
Ready to talk?
Send a message to our team of consultants, with a brief overview of the type of support you're looking for. One of the MarCloud experts will respond very soon!