How Many Marketing Automation Specialists Do You Really Need?
Depending on the scope of your activity now and into the future, it's likely you'll need an entire team focused solely on your automation activities. This is because there are many skills required.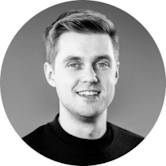 As demand for marketing automation technology soars, it makes sense that businesses are scrambling to find specialists who can confidently lead automation strategies and manage their platforms to deliver the best return on investment. The question is, how many specialists does it take to run sophisticated marketing automation software?
I'll give you the short answer: more than one.
In fact, depending on the scope of your activity now and into the future, it's likely you'll need an entire team focused solely on your automation activities. This is because there are many skills required to plan, organise, launch and manage campaigns.
A single marketing automation manager is unlikely to be an expert in every single aspect of automation and even if they are, it's just not realistic to expect one individual to have the time to handle everything.
Let's take a simple automated email journey as an example. This one campaign requires:
Strategy and planning

Copywriting

Email template design (often including HTML coding)

Image design and/or sourcing

List setup (which could include rule-based dynamic list creation)

Conditional content implementation (again, dependent on complex criteria)

Testing and troubleshooting email render issues

Campaign analysis

Lead distribution automation

Data hygiene

GDPR compliance

Continuous improvement
That's not even taking into account the initial platform setup, which involves CRM syncing, folder organisation, landing page and form tracking, and much more. Granted, an experienced marketer may have a good understanding of each of these tasks but will they be a seasoned expert in them all? Probably not.
To achieve long-lasting results and to help avoid burnout, it makes sense to ensure your marketing automation team has at least one specialist in distinctly different areas.
The dream marketing automation team
From experience working client-side and running MarCloud - a team of Pardot specialists - I've found the ideal structure for marketing automation management is to have experts in three core areas:
Strategy and project management

Functional setup and processes

Technical delivery
We've even structured our 'Meet the team' page in this way so clients can easily see which team members are within each niche!
Project management
These are the people who plan marketing automation activities and resources. They oversee the implementation of the software as well as campaigns and are usually responsible for overall marketing management and reporting.
Project managers, however, are less involved in the nitty-gritty setup of the system. Instead, they delegate tasks, which allows them to have a more holistic view of projects and ensure everything comes together as planned.
Functional setup and processes
The functional team is hands-on with the software day in, and day out. With a strong understanding of what's possible, they are focused on getting the most out of the tool and delivering the best campaigns with the features available.
Within this team, you may have a few different roles, including dedicated campaigns managers, and platform administrators who ensure alignment between marketing and sales.
Naturally, with a solid knowledge of automation software, functional specialists are also involved in strategy and process improvement to aid operational efficiencies.
Technical delivery
Web designers, developers, and data science specialists all fall within the technical delivery field. These are the people designing and building everything from data models using SQL, to landing pages and emails in HTML.
They bring assets to life and when render or deliverability issues arise, they're on hand to troubleshoot and find solutions.
Working closely with both the functional and project management specialists, the technical team is the third part of a well-oiled marketing automation management machine.
Where to find such specialists?
It's no secret that there's a talent shortage in the marketing automation industry. This makes it tricky to recruit specialists in each of the areas discussed and dedicated experts in individual platforms, like Pardot - but it's not impossible to achieve!
Naturally, recruiting or outsourcing to experienced professionals where possible is the ideal scenario but upskilling via high-quality training is also a valuable option. Not only does this provide professional development for marketers looking to open career opportunities and progress within the company, but it also allows businesses to train staff in the exact automation software being used.
There are many general marketing automation courses available and these are largely theory-based. The ideal training course for your team though is one that specialises in your software and therefore, is highly practical and actionable. For example, if your chosen automation tool is Pardot, it makes the most sense to receive training that is specific to Pardot too.
For marketing graduates, generalists, sales teams, and passionate individuals in your company, platform-specific training is a win-win situation. Nurturing the talent you already have is often a fast way to achieve automation greatness while recruiting and outsourcing to agencies is a more considered option. Of course, you can always do all three!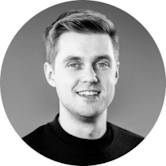 Tom Ryan
Founder & CEO of MarCloud, Tom has been on both sides of the fence, client-side and agency, working with Salesforce platforms for the best part of a decade. He's a Salesforce Marketing Champion and certified consultant who loves to co-host webinars and pen original guides and articles. A regular contributor to online business and marketing publications, he's passionate about marketing automation and, along with the team, is rapidly making MarCloud the go-to place for Marketing Cloud and Salesforce expertise. He unapologetically uses the terms Pardot, Account Engagement and MCAE interchangeably.
Featured resource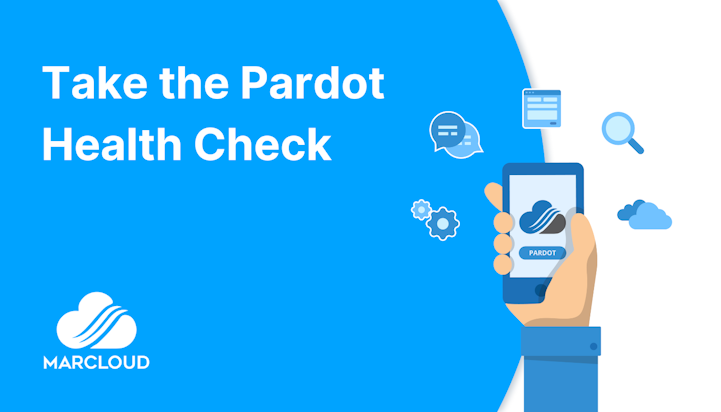 How's your Pardot Marketing?
Take the Pardot Health Check and find out how well you're using the platform.
Pardot Health Check