What Do Salesforce Pardot Consultants Actually Do?
What is a Salesforce Pardot Consultant, and why consider engaging one for your business? We share the daily tasks and support a consultant can provide.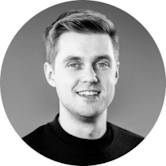 This blog was written before Pardot was renamed to Marketing Cloud Account Engagement. You can read more about the name change and what it means here.
When it comes to B2B marketing automation, there's no better platform than Salesforce Pardot. I say Salesforce Pardot because often, people don't realise the two names are intrinsically connected so to clarify, Pardot is a marketing automation software owned by Salesforce. It's one of their many cloud-based products and one that integrates seamlessly with the Sales Cloud CRM.
I'm going to assume you've clicked to read this blog post because you're considering partnering with a consultant in Pardot and/or Salesforce. In which case, the information you'll read below won't come across as too salesy' because it's really hard to talk about what we do without sounding promotional!
Just to cover our bases though, in case you're only just doing your research into Salesforce Pardot and whether you even need a consultant to help you implement or manage your account, let's recap what the platform is.
What is Salesforce Pardot?
Full of advanced features that support lead and account engagement, excellent B2B marketing analytics, builders for landing pages, forms and emails, and automation tools that simplify and put the entire customer journey on auto-pilot, Pardot is a powerful marketing software.
In a nutshell, it's a platform that allows marketers to run sophisticated marketing campaigns that are highly personalised, to generate qualified leads and ultimately, customers.
Why consider a consultant?
As the saying goes, with great power comes great responsibility.
In the context of Pardot, marketing managers and the like must tap into the capabilities of such a premium software, or risk failing to demonstrate marketing ROI on their tech investment.
Too often, we work with businesses who are solely using Pardot as a glorified email marketing tool. It's so much more than this! Our job as Salesforce Pardot consultants, is to show you exactly how much more, so that you can be more competitive, effective, and deliver better results.
Let's be honest, for most businesses, finding the time and expert skillset to;
implement Salesforce Pardot correctly and quickly

integrate the software with other marketing tools

learn to use the system and upskill the wider team too

create a marketing strategy that takes advantage of Pardot's capabilities

efficiently create and manage campaign assets

develop consistent, branded templates for landing pages, forms and emails

setup scoring, grading and lead management in collaboration with the sales team

audit and maintain a tidy account for better marketing efficiency (and less risk!)
… is simply unachievable.
It makes sense then, to work with experts in the platform. Consultants can lessen the learning curve, get Pardot campaigns to market quicker, come up with creative solutions for structuring and managing your account, and so much more.
Of course, great Pardot consultants won't just support marketers with the technical stuff. The best consultants are marketers themselves; they have the strategic know-how to be a sounding board; somebody to bounce campaign ideas and strategy off!
At MarCloud, we like to think of ourselves as a genuine extension of a client's in-house marketing team and we build relationships with our clients that reflect this.
Perhaps the easiest way to explain what a Salesforce Pardot consultant actually does, is to describe a day in the life of a MarCloud consultant.
Before we do, it's important to understand the differences between a consultant, Project Manager, and technical specialist. All fit under the consulting umbrella but have slightly different roles.
An effective consultant should sit between the Project Manager and the hands-on Pardot technical specialist as an advisor on best practices, product suitability, and tailoring the solution based on a client's setup.
While a Project Manager will gather high-level requirements and support with the delivery plan, and a technical specialist will use their skills to execute the solution, a consultant will have frank conversations with the client to explore the current state of play, their limitations, and what they're looking to achieve, before recommending a way forward.
A lot of this revolves around information and experience. Pardot has a lot of fantastic features out of the box, but without experience of knowing how and when to use them, it can be difficult for clients to get a clear picture of how they can make that positive change.
A day in the life of a Salesforce Pardot consultant
Meet Chris Thompson, one of the Pardot consultants at MarCloud Consulting.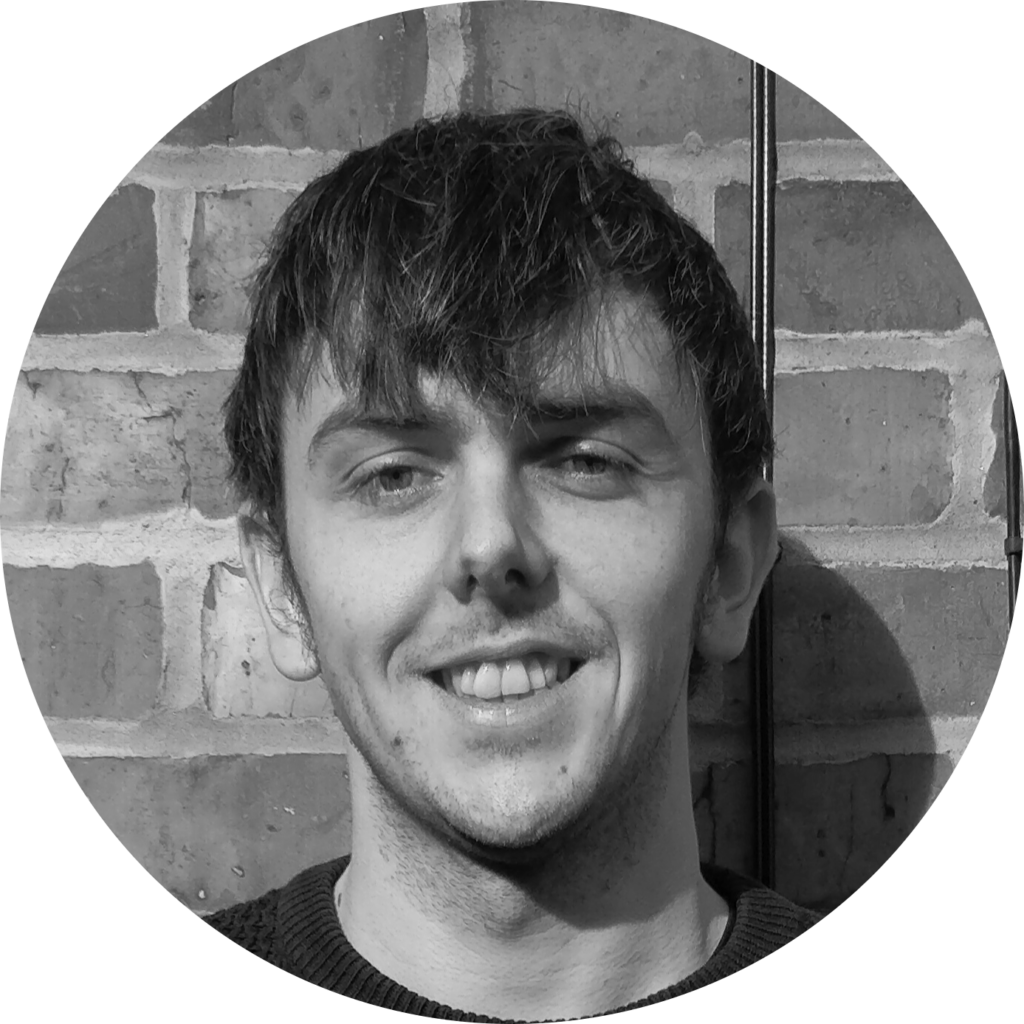 Here's how Chris describes his average day:
8am - Planning and communications
The first part of the day is spent catching up with any overnight comms from international clients, and planning out my day to include both ongoing projects and any urgent priorities/escalations. There are only eight hours in a working day, so they have to be used efficiently!
9am - Morning scrum and internal syncs
Our morning scrum provides the opportunity to discuss areas where we need support, or to give quick context on any new or handover tasks. I also try to organise any internal project syncs between 9 and 10, so we have all insights required for the day ahead.
10am - Catch-up calls with clients
Regular catch-up calls with clients can go a long way in ensuring project transparency. Here we can close off any completed work, walk clients through any discoveries or complications on ongoing tasks, and enable clients to discuss priorities for the future, whether they're very specific issues or general discussions around an idea or problem.
11am - Head down, focus time
After spending the best part of the morning on calls and ensuring communications are up to date, I like to book out some focus time between 11am and lunch time to get my head down and dive into Pardot.
This could be designing and documenting a solution based on a client's idea, however vague, or doing technical setup work in Pardot. Investing extra time into documentation, particularly visual documentation using images and flowcharts, ensures that clients have a clear picture of what their solution is going to look like. It can actually save time in the long run, as problems are anticipated sooner, and it negates the need for any redesign.
It's really important to work in conjunction with a Project Manager and technical specialist to ensure work is being delivered on schedule, and by experts. As a consultant, I'm not necessarily the best technical resource we have - in fact I know I'm not! So I need to know ahead of time when it makes the most sense to bring in a technical specialist to deliver custom coding or advanced automation building. It's a team effort.
1pm - Lunch
A spot of lunch, usually accompanied by doing a bit of upskilling or chewing the ear off another member of the team about an upcoming task. It's good to take a screen break during this time so I return refreshed for the afternoon!
2pm - Workshop prep
Workshops are a great way for clients to get practical experience of Pardot tools, and gain wider understanding of best practice processes. So in addition to preparing any demo assets for the workshop, I spend time building a bank of resources that the client can go away and read, ideally suited to different types of learning style.
I'll typically work with other members of the project team to split a workshop up into sections, depending on our expertise, and introduce discussion points so it feels more interactive and less like a presentation.
3pm - Workshop delivery
Workshops give clients a platform to ask questions or suggest ideas, where a consultant can not only offer insights but physically demonstrate how this works in practice. Again, it's important this isn't a mere training session but a collaborative opportunity to learn more, get hands-on experience, and build knowledge and confidence on any solutions.
One of the biggest challenges as a consultant is to communicate complicated processes in simple terms. Even within a three-person client team I can be dealing with varying experience levels, so will need to tailor my approach based on what angle they're coming from, and what's important to them. Naturally, an underrated skill is knowing when to just listen!
4pm - Kick-off call
A new client has appeared! We only get one first impression, and this will usually depend on our commercials team working with our delivery team to prepare everyone ahead of a new project.
Ideally, we'll know exactly what's in the project scope, the resource required, and the client's overarching priorities by the time we get to a kick-off call, so then we can hit the ground running with talk of juicy reports and solutions. Otherwise, this is a good opportunity to get any concerns or questions out in the open so we can start off on the right foot. It's also just nice to meet like-minded people who are working towards the same goal - marketing visibility, a smooth sales cycle, and happy customers!
4.45pm - Evening scrum
Accountability is everything when working in Pardot consulting. We are honest about our output and abilities, and upfront about getting additional support when it's needed! In our evening scrum, the internal team can discuss anything that didn't get delivered and needs to be pushed to tomorrow, or didn't work as expected and should be looked at by another team member. This end-of-day check-in means we can finish work without anything hanging over, so we can be confident of moving forward tomorrow.
Naturally, the life of a consultant can be diverse and varied, so this is just one example to show the usual focus and support we provide. Each client's business is different and may call for different approaches or ways of working.
Other tasks a consultant may be working on at any given time include:
Preparing marketing automation strategy

Building reports

Working with the technical specialists to create landing page, email and form templates
Ultimately, a consultant exists to bridge the gap between what Salesforce Pardot can do, and your dream marketing setup. If reading this article has convinced you that a consultant is the right way forward, feel free to send us a message and we can discuss the type of support you need.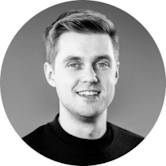 Tom Ryan
Founder & CEO of MarCloud, Tom has been on both sides of the fence, client-side and agency, working with Salesforce platforms for the best part of a decade. He's a Salesforce Marketing Champion and certified consultant who loves to co-host webinars and pen original guides and articles. A regular contributor to online business and marketing publications, he's passionate about marketing automation and, along with the team, is rapidly making MarCloud the go-to place for Marketing Cloud and Salesforce expertise. He unapologetically uses the terms Pardot, Account Engagement and MCAE interchangeably.
Featured resource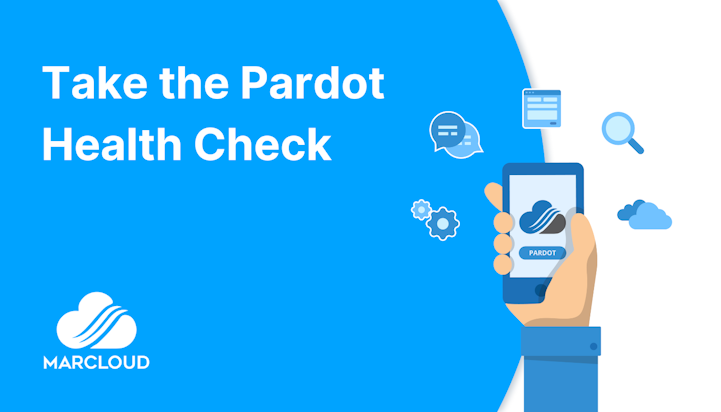 How's your Pardot Marketing?
Take the Pardot Health Check and find out how well you're using the platform.
Pardot Health Check