Delivering long-term revenue during lockdown
Learn how Kirkpatrick Price promoted their remote services through lockdown with help of Pardot (Account Engagement) and the MarCloud team.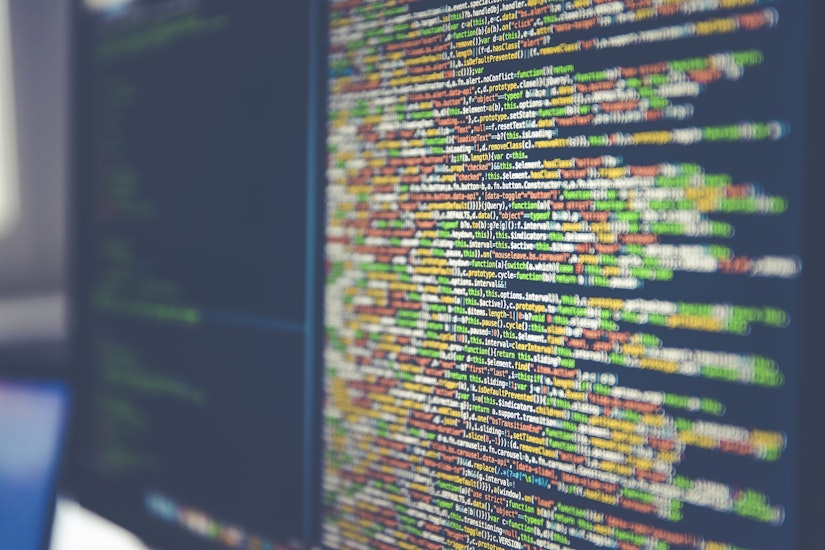 Result
Marketing-qualified Opportunities
Result
Long-term contracts & revenue
Industry

Information technology & services

Company Size

Medium-sized enterprise

Location

Tennessee, US
As a provider of information security audits and services, Kirkpatrick Price is one of the many businesses impacted by COVID-19. A relatively new client for MarCloud Consulting, Kirkpatrick Price uses the automation software formerly known as 'Pardot', now MCAE, to manage lead generation and nurture activity.
Our early work together was for MarCloud Consulting to set up Scoring and Grading in the account, so the client could better understand the quality of their database. This groundwork enables them to market to those with the greatest propensity to convert to a paying client.
When the global pandemic began, Kirkpatrick Price quickly realised they needed topromote their remote services in order to maintain momentum throughout lockdown and beyond.
Campaign goals and objectives 
The business goals were to keep leads, sales and revenue coming in.
The original brief from Kirkpatrick Price to MarCloud Consulting was to provide a list of "engaged prospects" from their account so that the client could then send some emails to these.
However, as a team of platform specialists, our ethos is to always be as invested in our clients' campaigns as they are. Part of this approach is using our deep knowledge of the Pardot (MCAE) system to show businesses how they can achieve much more than they initially think is possible – and then to help them do it!
Which is why we responded to the initial Kirkpatrick Price request for an export of data, with a proposal for a fully automated marketing campaign.
The objectives of the Pardot campaign were to:
Generate leads for 'Remote Services' via form submission on the Kirkpatrick Price website.

Enable the Sales team to quickly follow up with qualified leads.
Ultimately, deliver new clients and revenue for Kirkpatrick Price.
With these objectives in mind and plenty of powerful tools on-hand, we set to work planning and rolling out a strategic, automated lead generation campaign.
Keys to success
With Kirkpatrick Price, we knew that there was plenty of potential to meet the campaign objectives set and give the client more than a short-term fix.
Run strategically, the 'Remote Services' campaign could actually generate long-term revenue for the client and new business beyond the lockdown period.
The campaign method was, therefore, to use Engagement Studio combined with segmented Lists, to automate a sequence of ten emails, all tailored towards the services that the client wanted to push.
This involved the creation of:
10 x emails with the call to action to visit the 'Remote Services' page of the Kirkpatrick Price website. On this page is a 'get in touch' form.

3 x Dynamic Lists, one with High Grades and High Scores, one with Good Grades and Good Scores, and the last with Fair Grades and Fair Scores.

An Engagement Studio that controlled the email sends and some tracking elements. We used split paths; one for the list the client had been emailing to-date and one for the engaged prospects we had highlighted in the database.

Assignment logic along with Salesforce tasks that would push prospects to the Sales team as soon as they accrued a set score in the 'Remote Services' scoring category.

A Campaign Engagement History Dashboard so that the client could see granular insights such as specific asset performance, the most engaged leads, and which prospects engaged with which assets.

A Salesforce Campaign that we could push prospects into based on their status in the marketing campaign, which highlighted if a prospect had joined the campaign, was a marketing-qualified lead, or a sales-qualified lead (meaning the opportunity had been converted to a sale).

This last action is how we tracked the performance of the campaign overall and have been able to attribute specific sales and revenue to the activity.
Needless to say, all of this was way beyond what the client initially requested and thought was possible, especially in a short timeframe.

The payoff
As a result of the robust 'Remote Services' automated campaign, MarCloud Consulting generated the following for Kirkpatrick Price:
Results
26%
email open rate
36
marketing-qualified 'Opportunities'*
2
long-term contracts
$78k
in revenue
*meaning that the prospects had met our scoring threshold, or submitted the 'Remote Services' form on the website and had reached the Sales team.
All of this was delivered while working with an initially 'cold' database and using strategy combined with technology to achieve success.
We also transformed the Kirkpatrick Price lead handover approach by setting up automated Salesforce Tasks, which went directly to the sales reps when a lead was deemed warm enough and notified the relevant senior team member simultaneously.
Needless to say, the client was very happy.

Other Recent Case Studies
Personalised email marketing for Bruntwood
With a solid list of direct enquiries already within Pardot, Bruntwood was keen to run sophisticated email marketing to re-engage cold leads and drive them to convert.
Read case study
Rolling automated marketing activity out to other US states
Following a very successful campaign rolling out a new science program in California, Twig Education was looking to scale their operations to market their products to the rest of the US.
Read case study